Developed an internal, online database for managing acting and voice talent. Used industry best practices and third-party libraries for a sleek, optimal experience. Application included system-wide search, user account management with multiple user roles, rating system, filters, file upload to Amazon S3, and multimedia storage and playback.
Dashboard Screenshot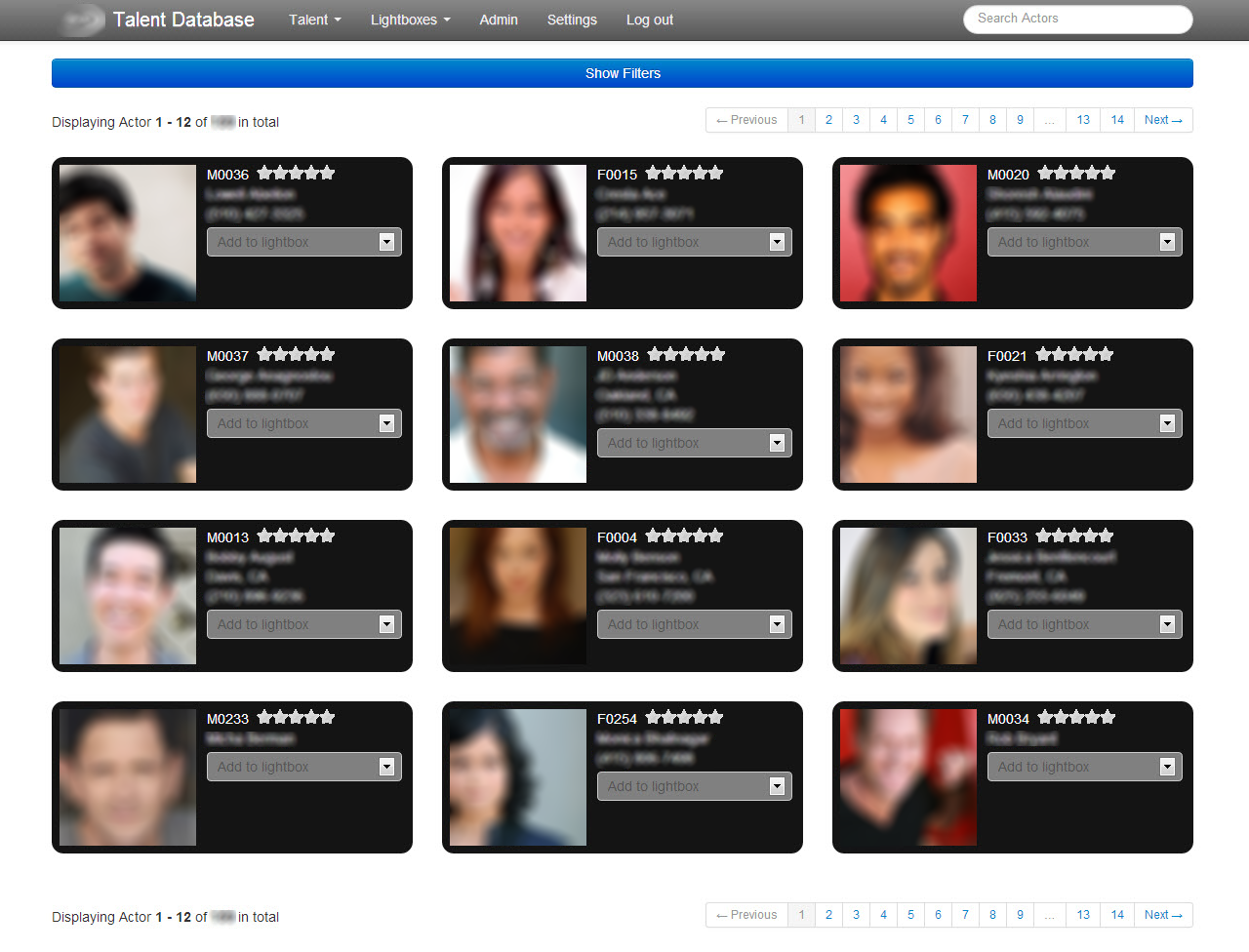 Detail View Screenshot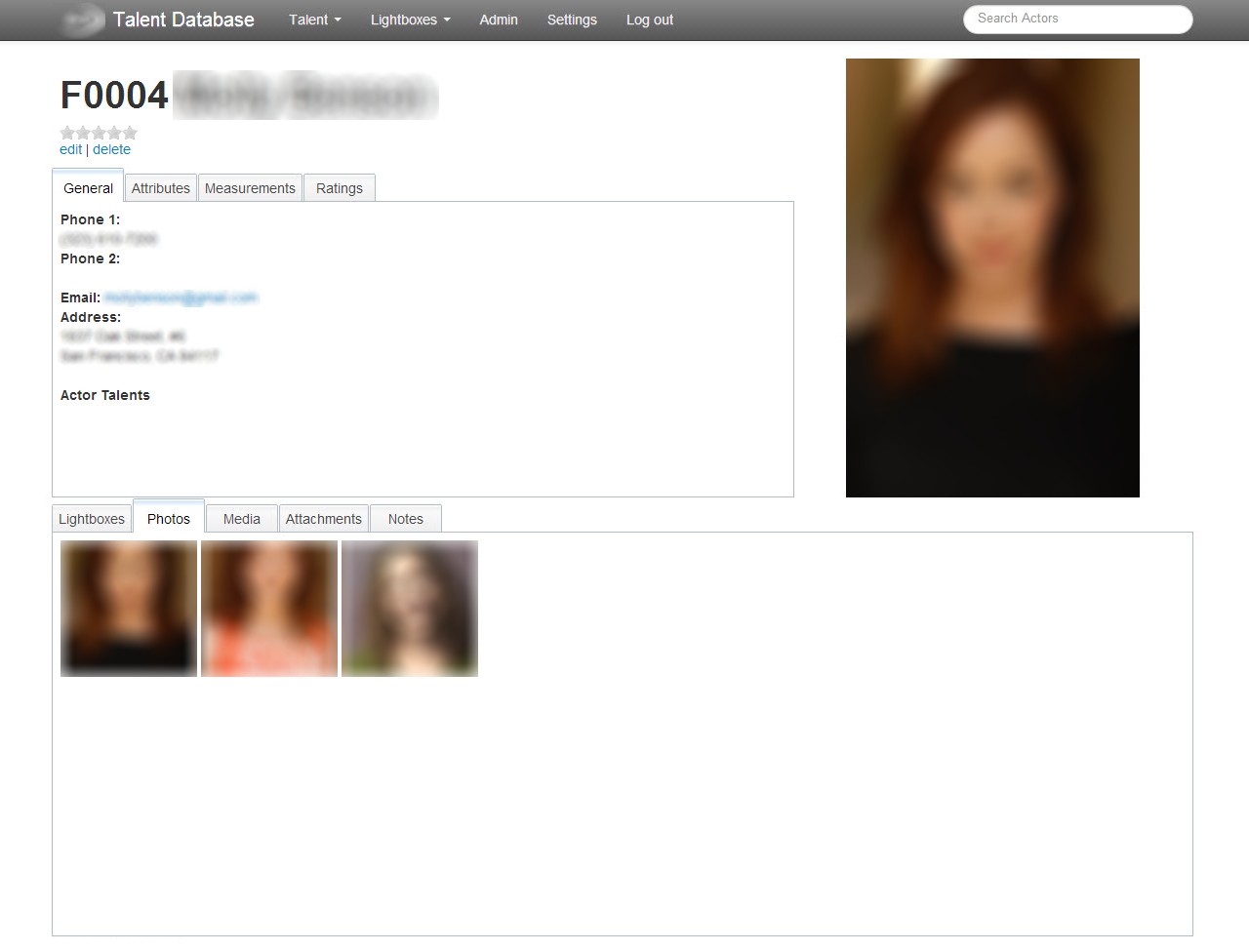 Note: images have been edited to remove personally identifying information.